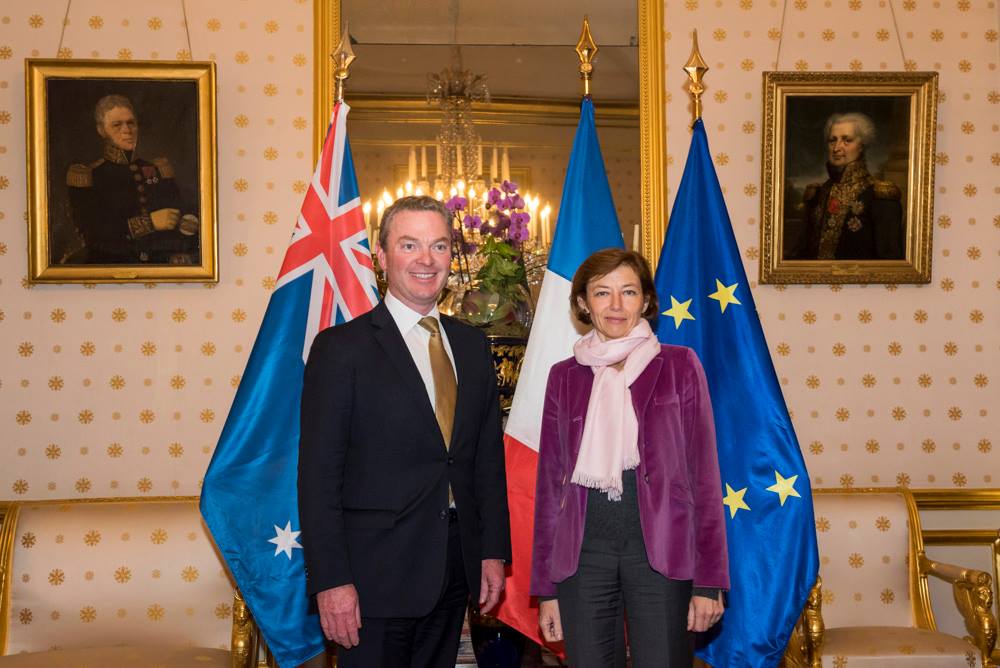 November 1, 2017 - Australian Defense Industries Minister Christopher Pyne with Florence Parly, French Minister of Armed Forces
Mr. Pyne was in Paris to advance the future submarine program. On this occasion, he met Mrs. Florence Parly, with whom he discussed defense cooperation between our two countries. The Minister also participated in an event to promote French investment in Australia and partnerships with Australian defense companies. A successful visit that strengthened our ties on this strategic issue.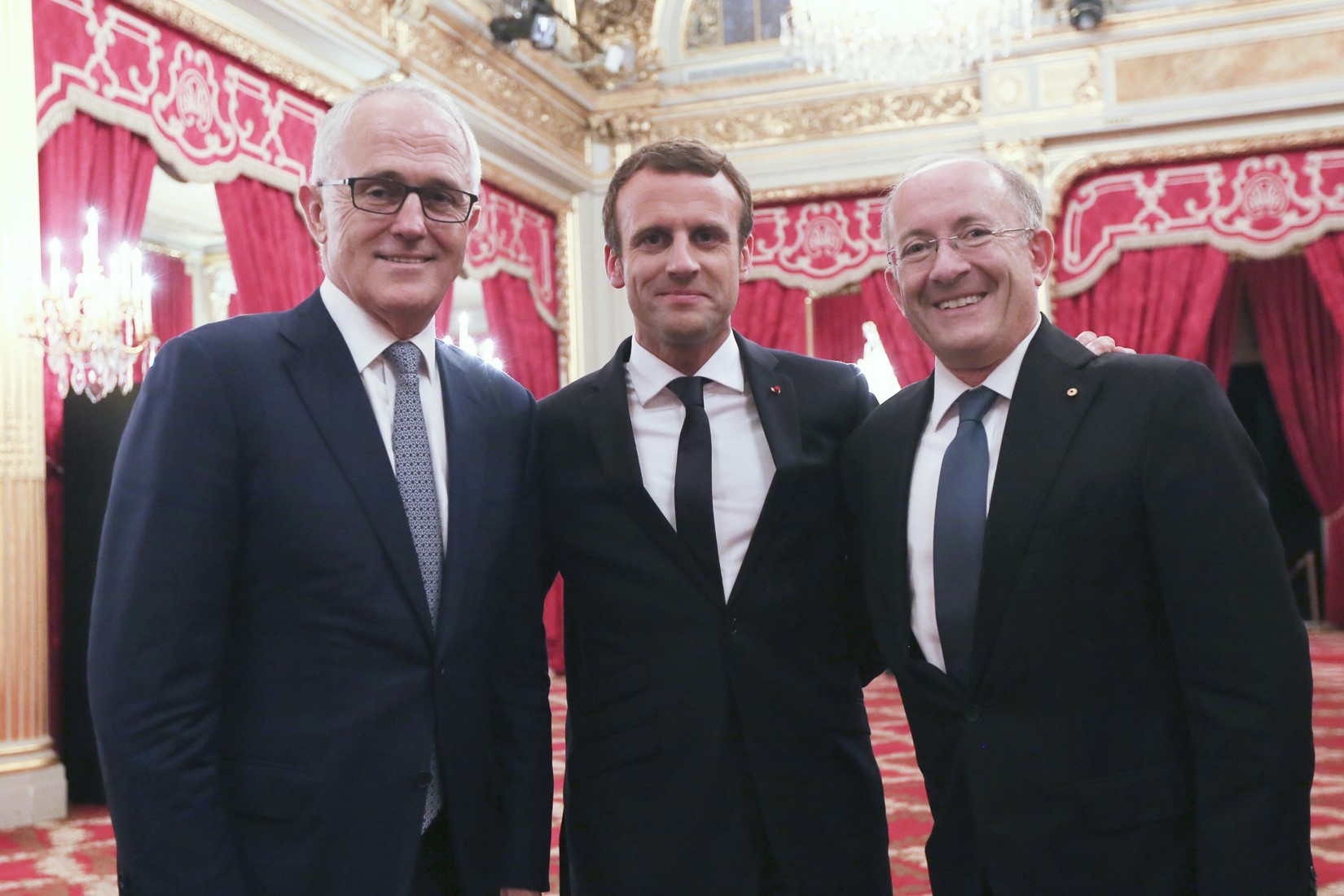 July 2017 - Mr. Malcolm Turnbull, Prime Minister of Australia, with Mr. Emmanuel Macron, President of the French Republic and HE Mr. Stephen Brady, Former Ambassador of Australia to France
Photo credit: Elysée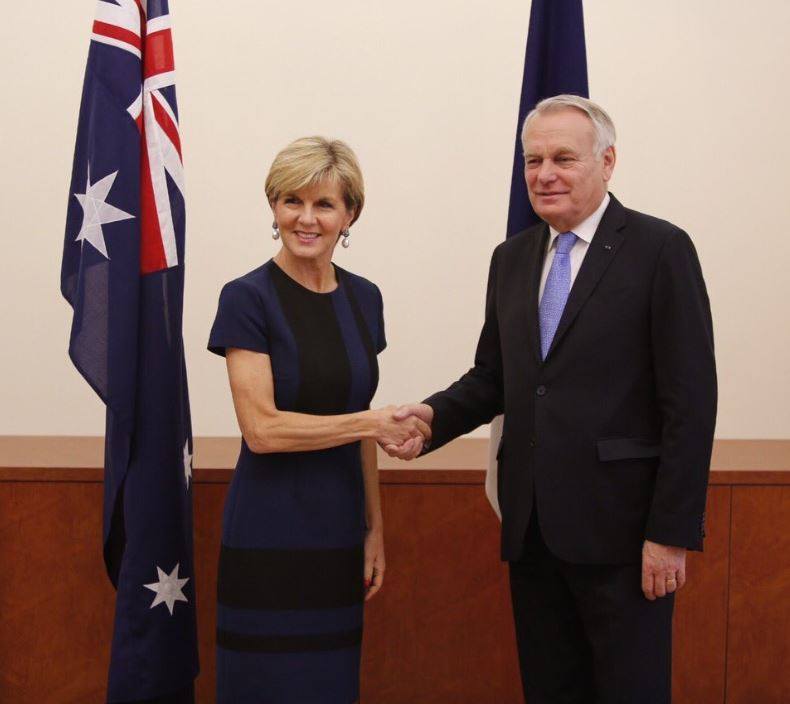 March 3, 2017 - Australian Foreign Minister Julie Bishop with former Minister of Foreign Affairs and International Development Jean-Marc Ayrault
The Franco-Australian relationship has entered a new era of cooperation with the signing of the Joint Declaration for Enhanced Strategic Partnership.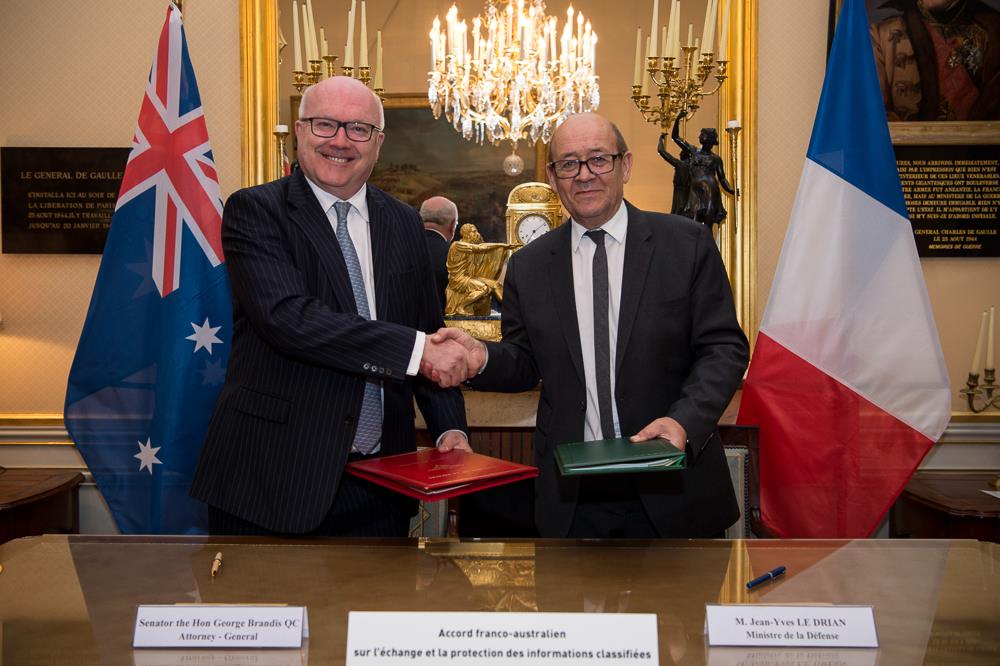 December 7, 2016 - Australian Attorney General George Brandis and former French Defense Minister Jean-Yves Le Drian
The cooperation between Australia and France is progressing. Mr. George Brandis and Mr. Jean-Yves Le Drian signed a bilateral agreement on the sharing of classified information. This agreement represents an important step in the development of the strategic partnership between Australia and France.
Photo credit: Ministry of Defense / Roland Pellegrino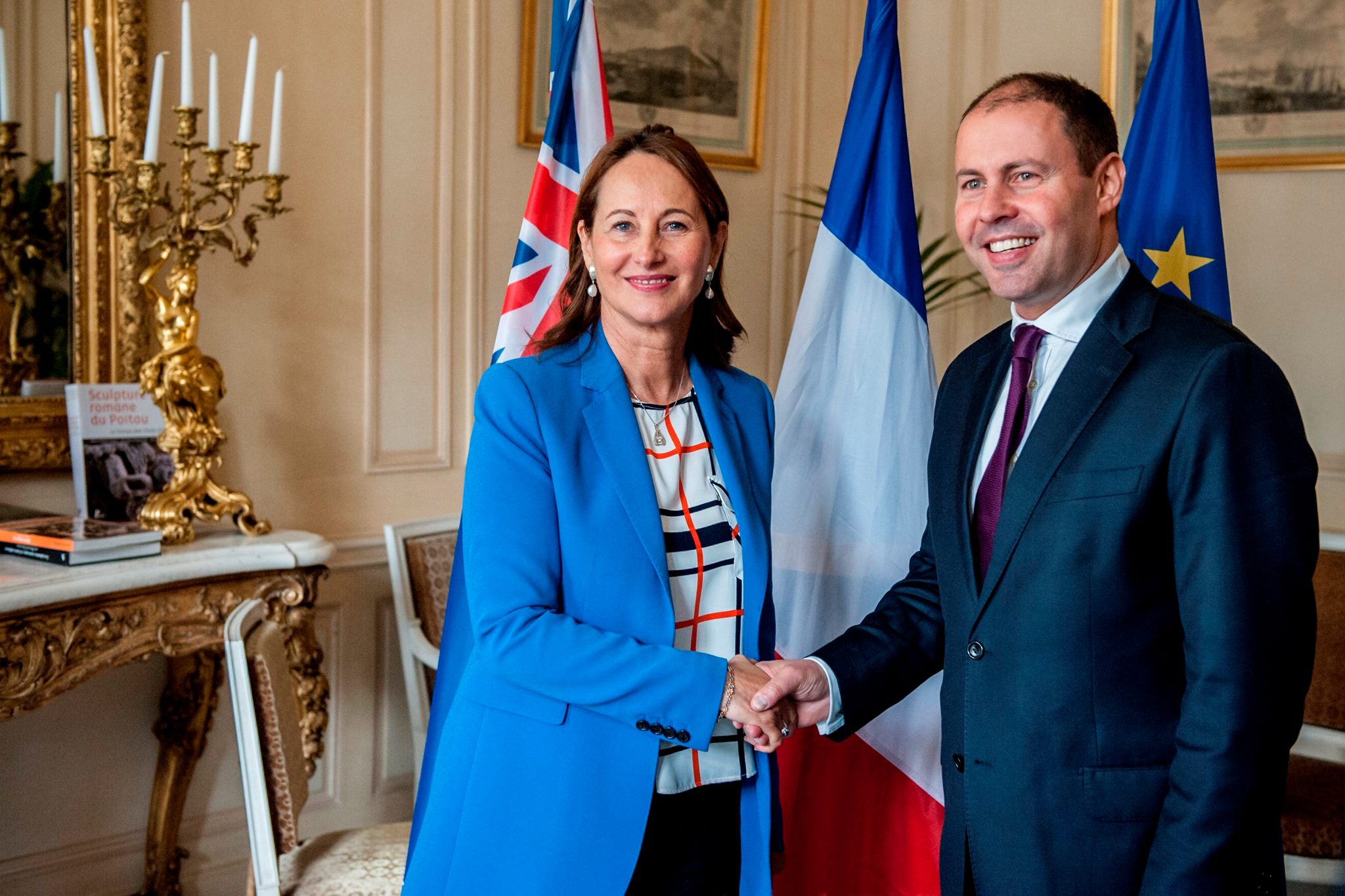 October 2016 - Australian Minister of the Environment and Energy Josh Frydenberg with Mrs. Ségolène Royal, Former Minister of the Environment, Energy and the Sea
Photo credit: Damien Valente - Terra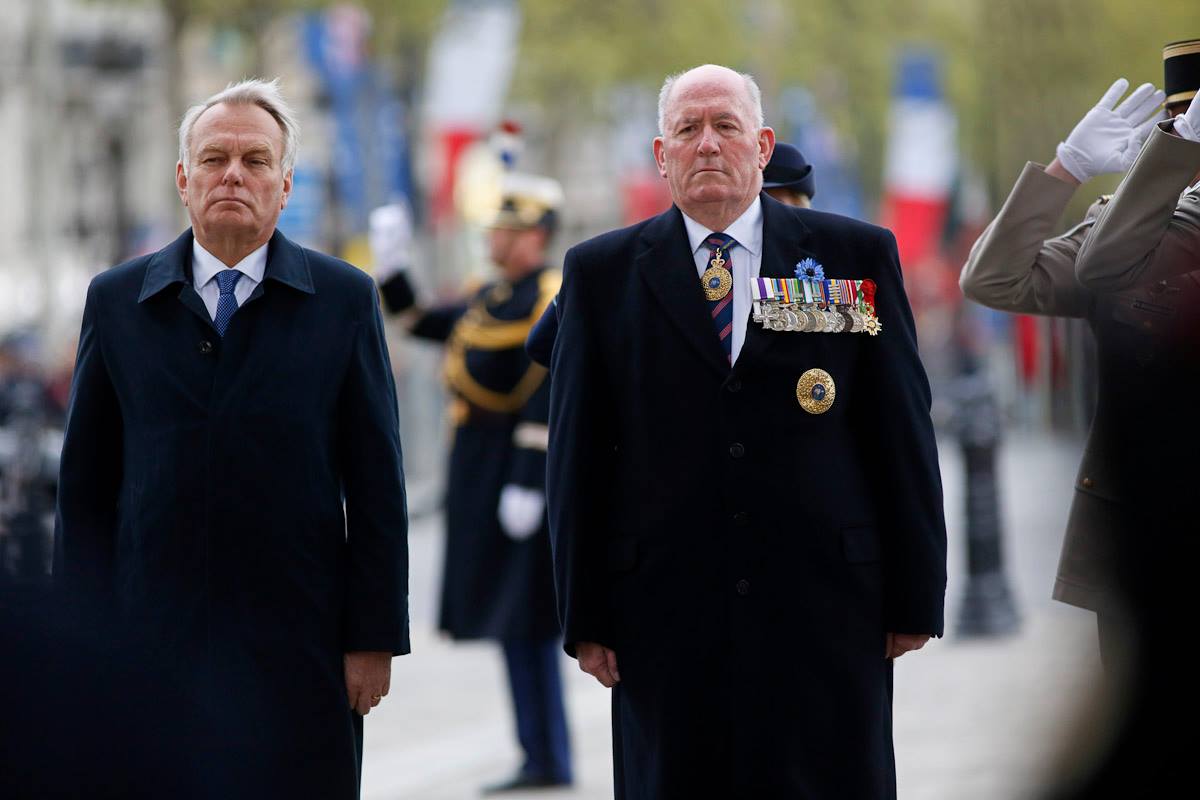 April 25, 2016 - The Governor General of Australia, His Excellency General Sir Peter Cosgrove with Mr. Jean-Marc Ayrault, Former Minister of Foreign Affairs and International Development
His Excellency General Sir Peter Cosgrove attended the official welcoming ceremony at the Arc de Triomphe, Paris, alongside Jean-Marc Ayrault.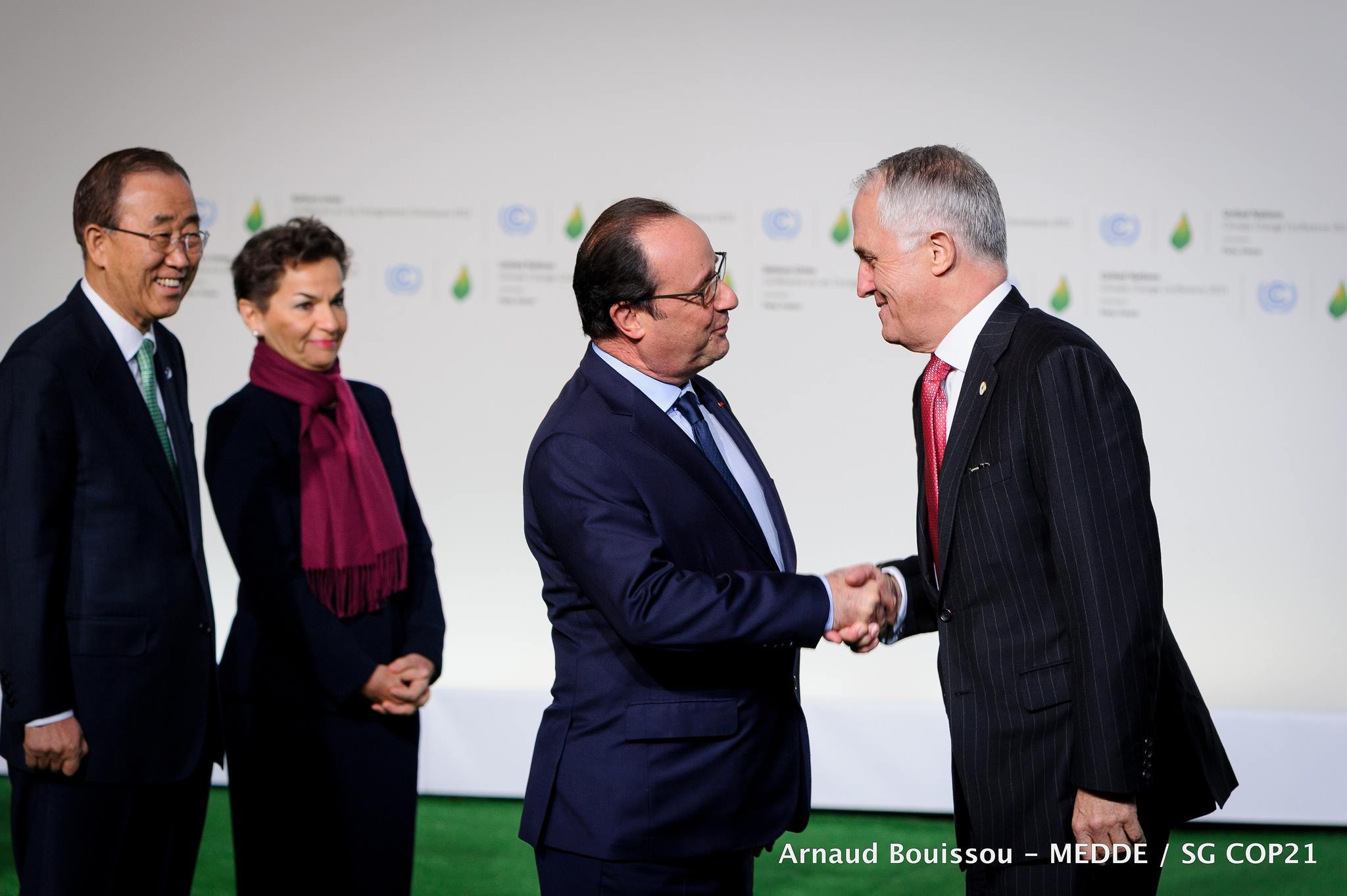 November 30, 2015 - Prime Minister Malcolm Turnbull with former French President François Hollande
Mr. Malcolm Turnbull was welcomed by Mr. François Hollande, United Nations Secretary-General Ban Ki-moon and the Executive Secretary of the United Nations Framework Convention on Climate Change Christiana Figueres upon his arrival on the site of the COP21 Monday, November 30th.