Exhibitions
Namatjira
From November 10, 2017 to January 6, 2018
Albert Namatjira is one of the most famous Australian painters, well known in the 1930s-50s for his beautiful watercolors depicting the landscapes of central Australia. He was the first Aboriginal artist to win a major international success, and his admirers included Queen Elizabeth II, who met him in 1954. Many of his descendants perpetuate the artistic movement he launched. 16 of them are exhibited at the IDAIA gallery (73 rue Ampère, Paris 17). A must see !
La Route des Contes
From 16 November to 17 December 2017
Celle Saint-Cloud tells you about Australia through many cultural events. A colorful festival.
Cinema
Film Night at the Embassy - Meat and Potatoes
Thursday, December 14, 2017
The association Cinema des Antipodes regularly offers film screenings at the embassy. Sessions are preceded by a 'verre de l'amitié'. Information and reservations: bbories@hotmail.com. Price: 6 € (5 € members).
Cinema night at the Embassy - Jasper Jones
Thursday, November 30 at 7:30 pm
The Antipodes Festival team is screening Rachel Perkins' Jasper Jones, a film that celebrates the diversity and richness of Australian traditions, and won unanimous acclaim by winning not only the Grand Jury Prize, but also the Prix du Public 19th edition of the Antipodes Festival.
Theatre
The Three Sisters
From November 10 to December 22, 2017
Immerse yourself in the genius of Australian director Simon Stone, who, at just 33 years old, delivers a modern and breathtaking adaptation of Chekhov's Three Sisters at the Odeon - Theater of Europe.
Concerts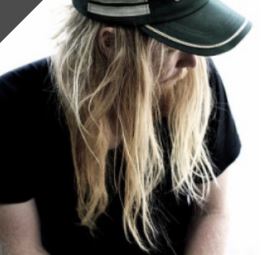 Stu Larsen
November 3, 2017
Australian artists have not finished talking about them! Do not miss the visit to Paris of incredible singer-songwriter Stu Larsen. See you tomorrow night at Théâtre Les Etoiles - infos on: http://www.digitick.com/stu-larsen-concert-theatre-les-etoi...
Amy Shark
November 2, 2017
Notice to music lovers! Australian indie pop artist Amy Shark performs on the Popup stage in Paris on November 2nd.