Welcome to the website of the Australian Embassy in France
This site has been created to provide a guide to help you find information about Australia. Whether you are interested in doing business with or investing in Australia, going on holiday, studying or just learning more about our country, we hope you find this site of use. This website is not intended to be exhaustive, rather it provides useful links to enable web visitors to obtain further information on areas of interest.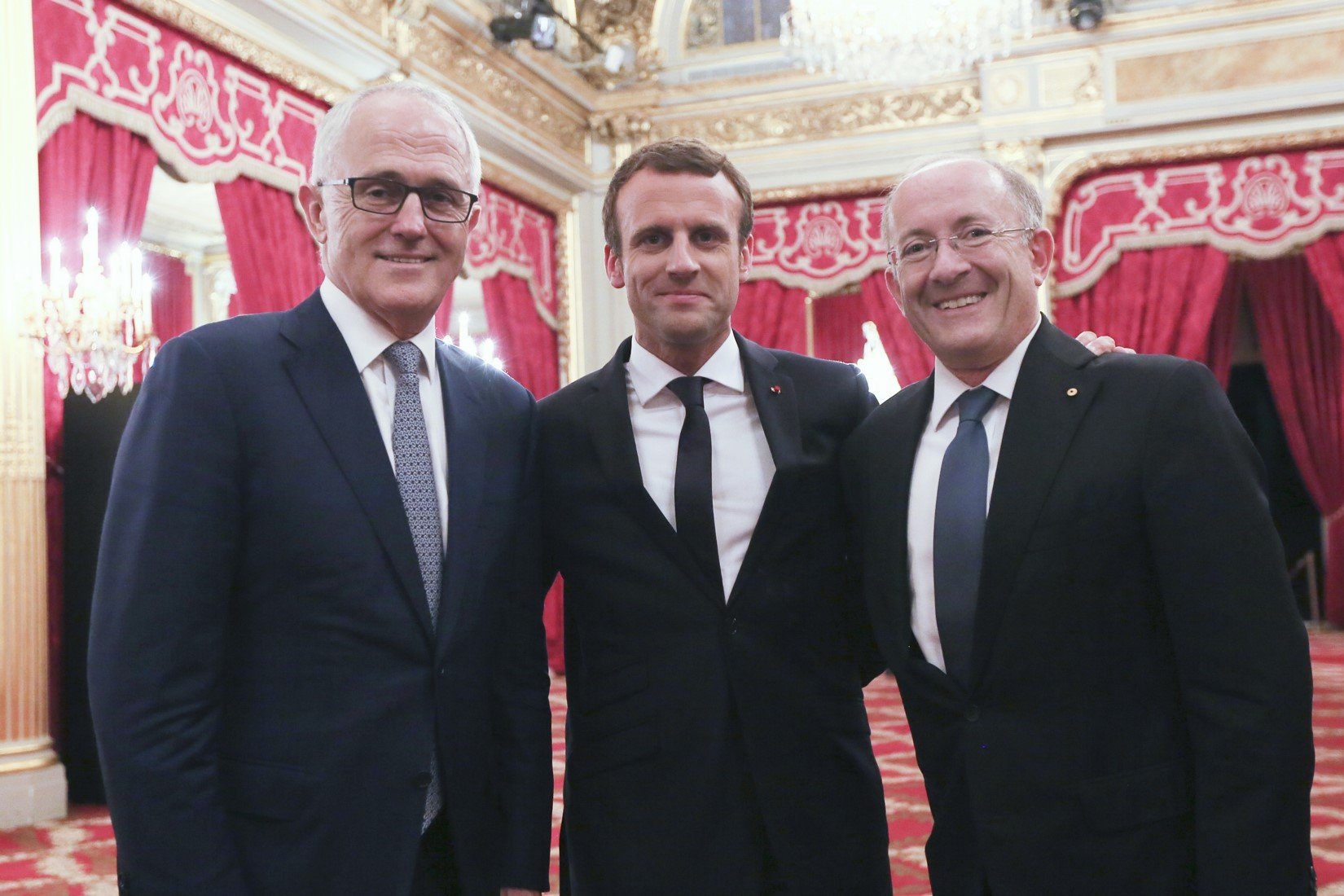 Prime Minister Malcolm Turnbull with French President Emmanuel Macron and former Australian Ambassador to France Stephen Brady in July 2017 in Paris. Photo: Elysée
Follow us on Facebook
You can access the Embassy's Facebook page, "L'Australie en France", at http://www.facebook.com/AustralieEnFrance to receive updates on Australia-related news and events in France.