Current exhibition
LONGITUDE/LATITUDE/SOLITUDE
From 29 January 2020 to 20 may 2020
Monday to Friday from 9am to 5pm - 4 rue Jean Rey, 75015 Paris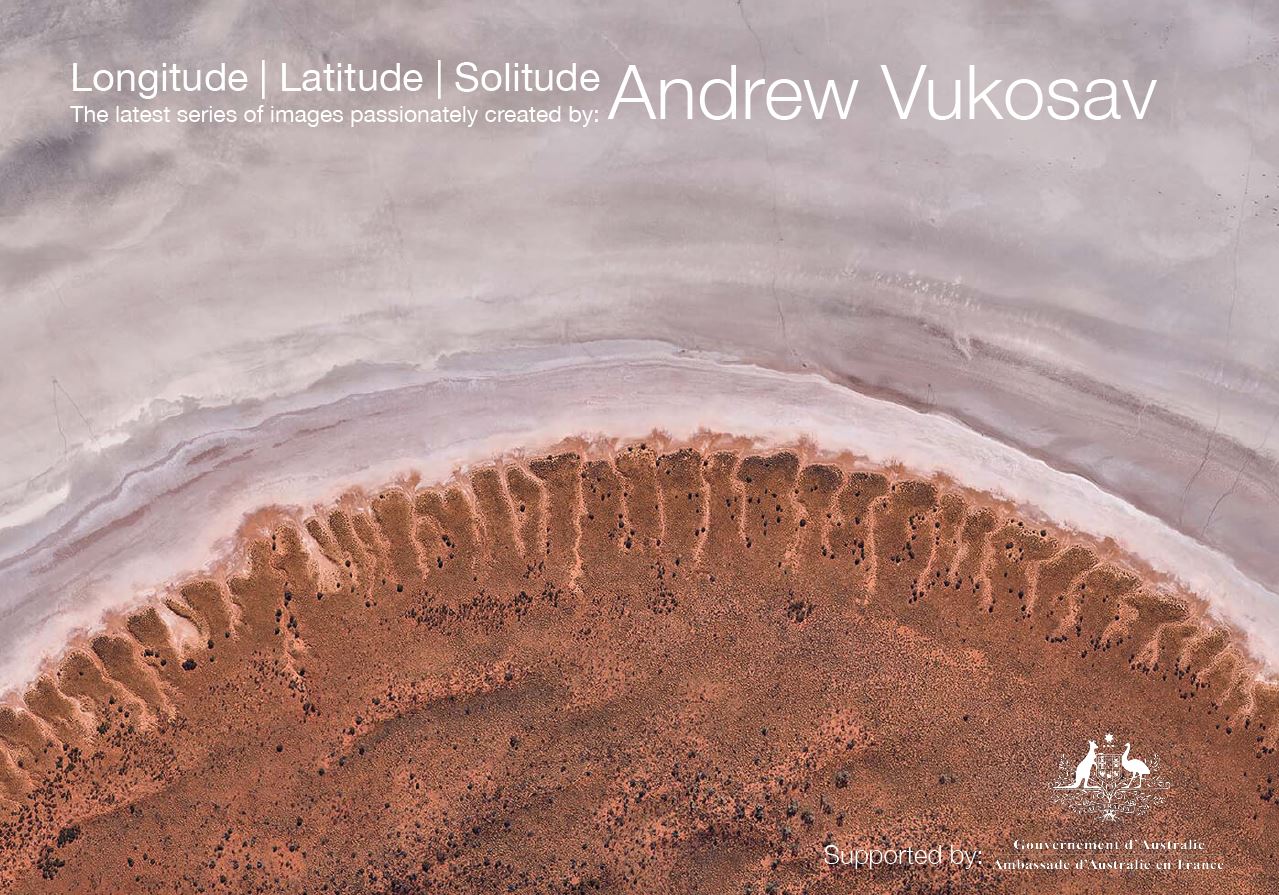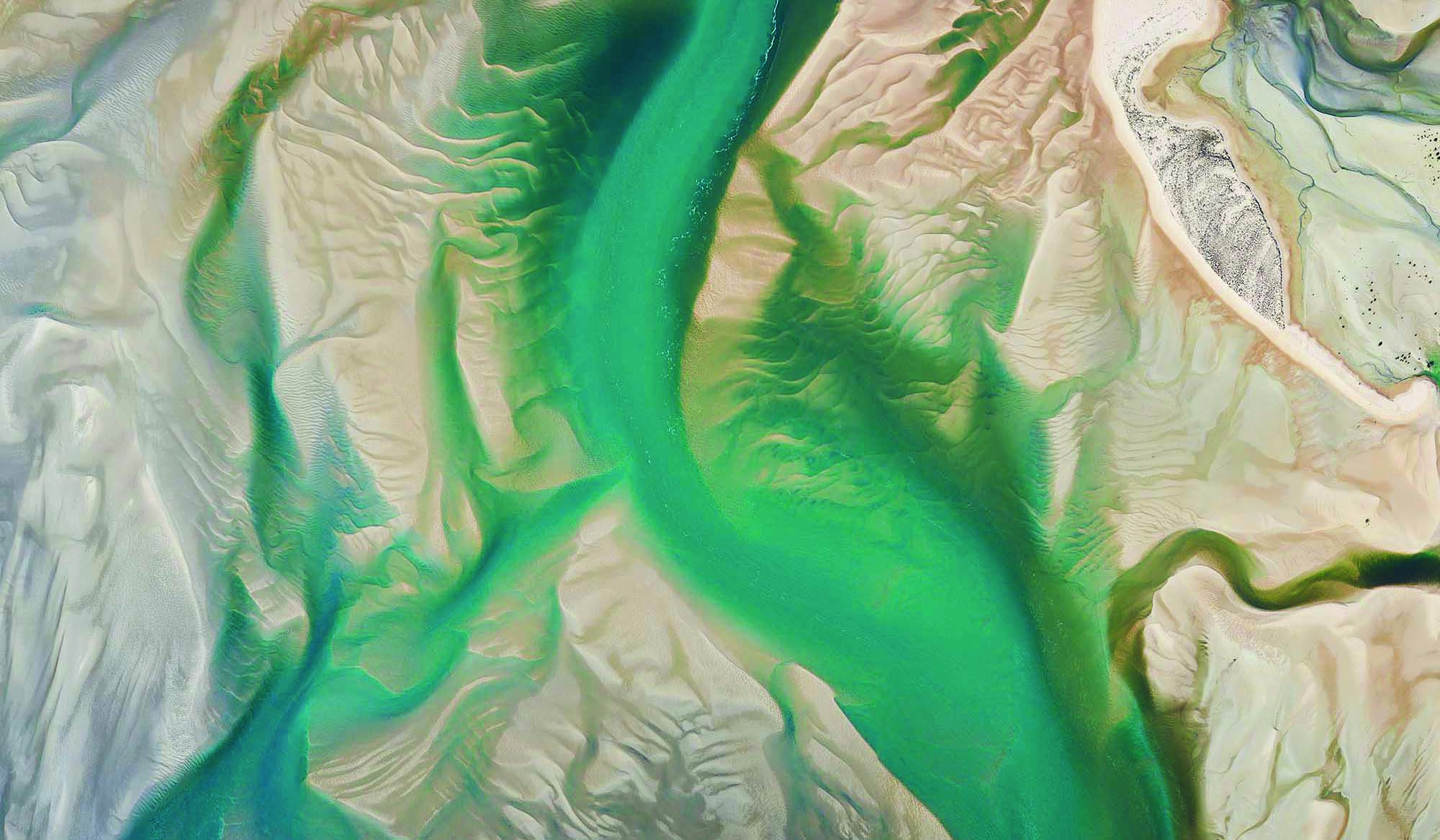 This exhibition features an impressive series of aerial photographs of the Australian landscape by Andrew Vukosav. Seeking for solitude during his flights, commercial photographer Andrew Vukosav has captured the immense diversity, beauty and surprising strangeness of Australia seen from the air. Every photograph is remarkable in its elaborate detail and beautiful patterns of vegetation, rock formations, flowing water and animal tracks. With this project, Vukosav sought a different photographic experience than simply holding a camera in the cockpit window.
Previously
JARRACHARRA, dry season winds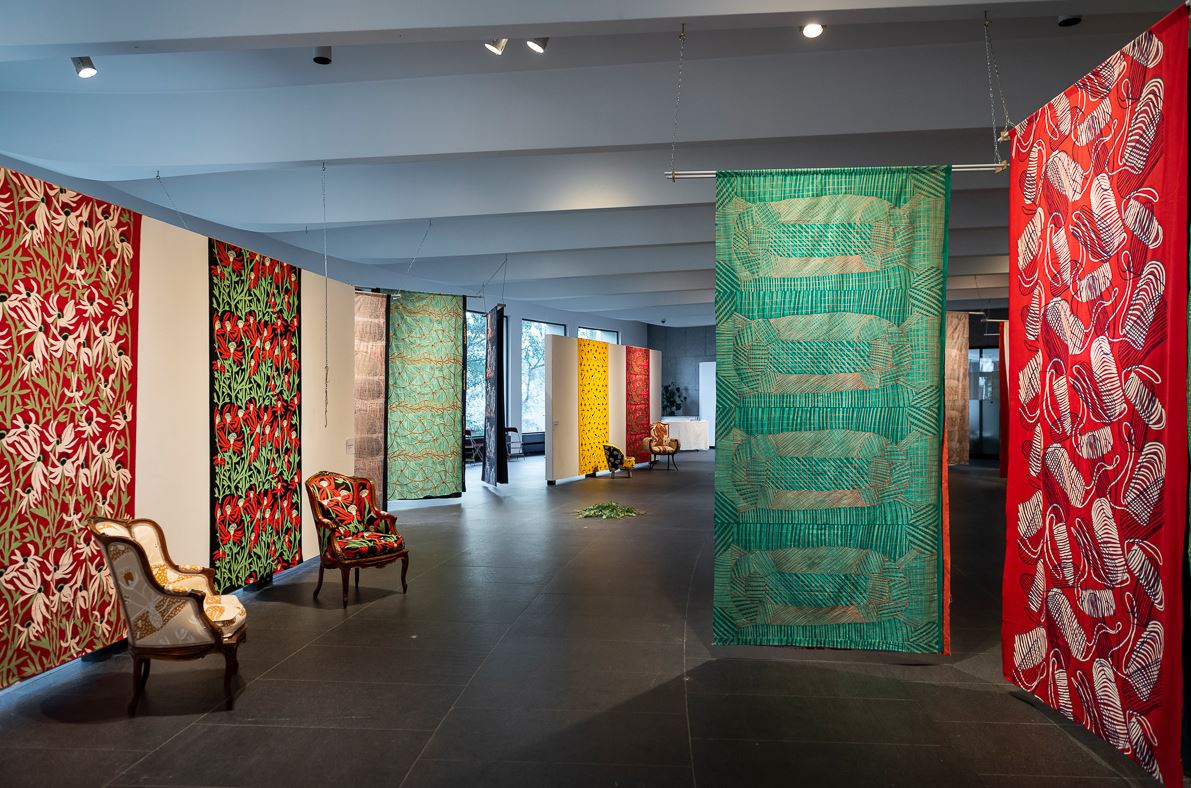 Jarracharra: dry season wind showcases a powerful collection of Aboriginal women's textile art from the Bábbarra Women's Centre in Arnhem Land (Northern Territoriy, Australia), one of the most remote art centres in the world. The exhibition features women depicting ancient narratives using contemporary mediums. Walking through the exhibition, you feel like you are travelling across the ancestral lands of Northern Australia.
NGALA WONGGA
Cultural significance of languages in the Goldfields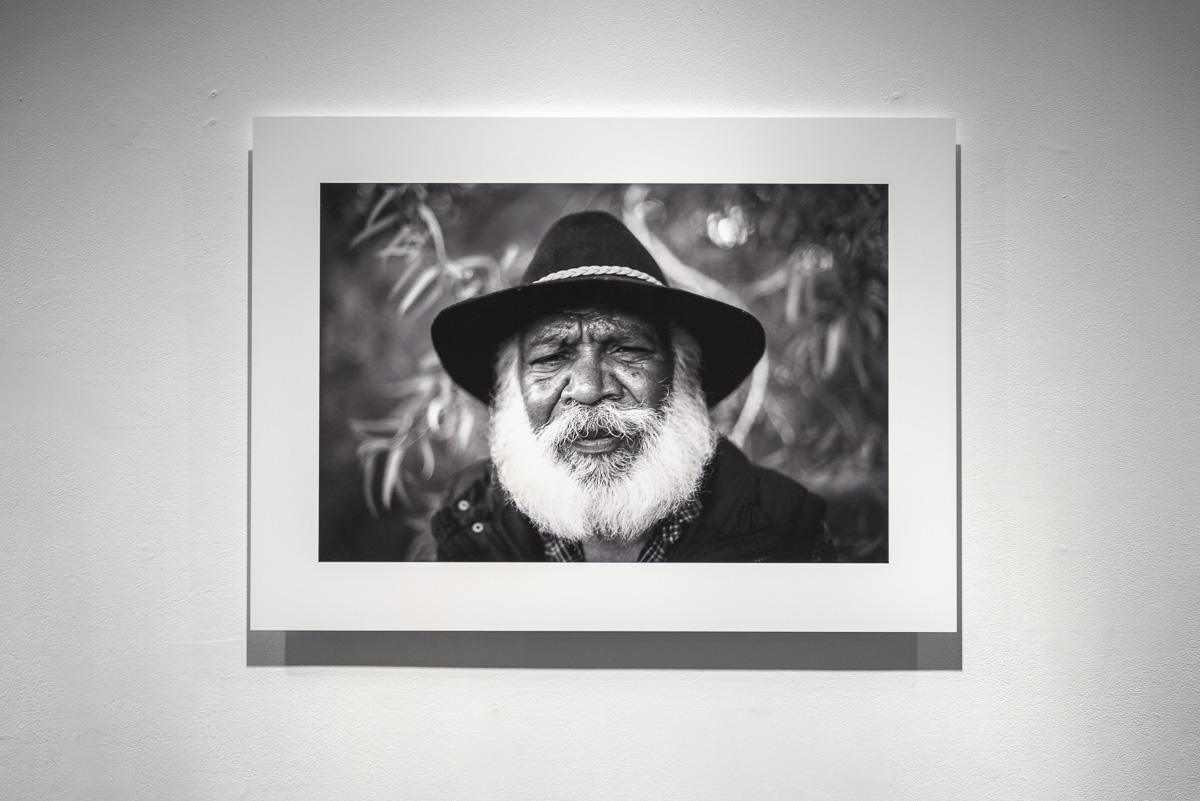 Photos: Andrew McLeish
W A L L P O W E R
Contemporary Australian Photography

18 June - 12 November 2018
WALL POWER: Contemporary Australian Photography features the work of twenty-two leading Australian photographers, each exploring the myths and legends surrounding Australia's unique light, landscape and history. The exhibition includes multiple seminal works by Australia's best-known contemporary photographers including Tracey Moffatt, Bill Henson and Christian Thompson.
The exhibition covers a broad spectrum of practical and conceptual approaches to photography, all casting light on the Australian national identity, rich in complexities and conflicts. At the core of WALL POWER lies the photographic image and the immediacy and power of the medium.
William Robinson's exhibition 'Genesis'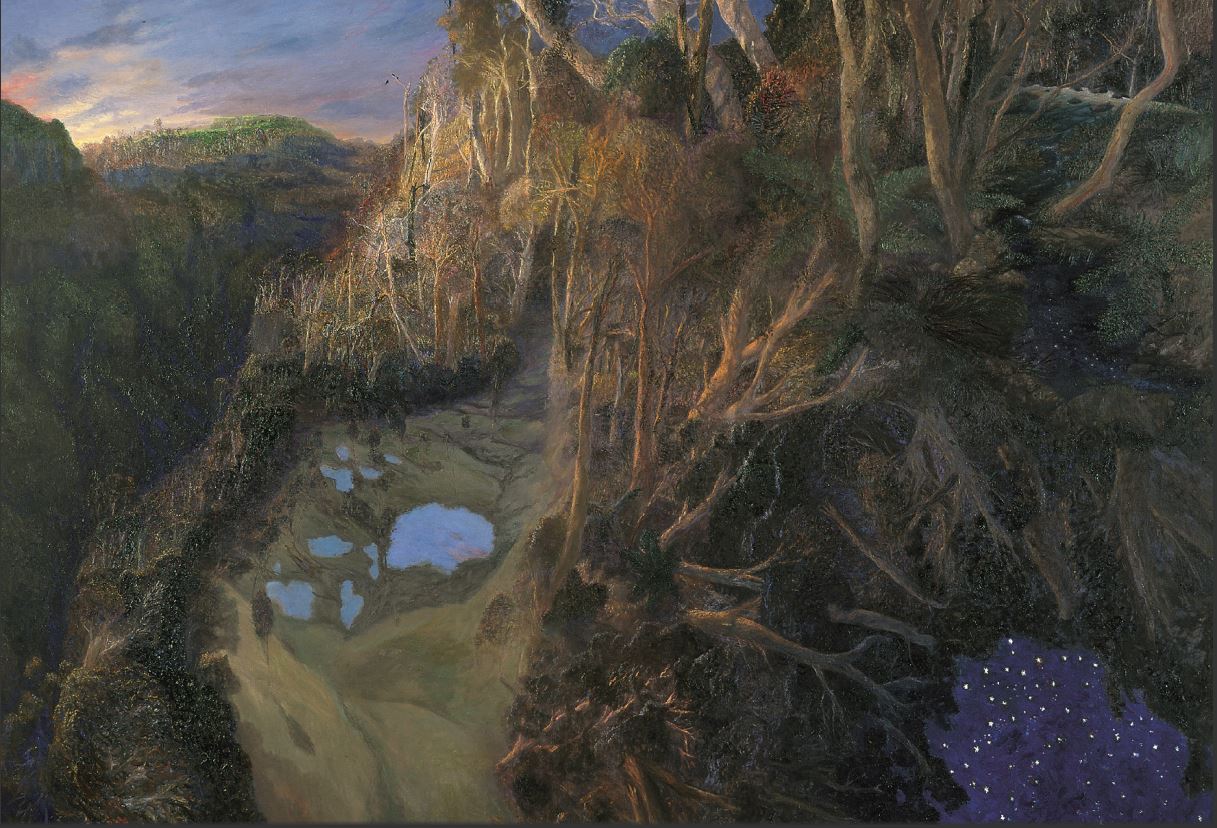 Robinson is recognised as one of Australia's most important contemporary landscape painters, celebrated in particular for his original and powerful approaches to depicting the Australian environment through a multidimensional viewpoint. For over five decades he has produced works of great originality and vision that have informed a new vernacular of the Australian landscape.
Christian Thompson's exhibition "Hear the Rattles"
At the Australian Embassy in Paris until the 12th of January 2017
4 rue Jean Rey, Paris 15 - Free entry from Monday to Friday from 9:00 to 17:00
Dr CHRISTIAN THOMPSON is an Australian born, London based contemporary artist whose work explores notions of identity, cultural hybridity & history. In much of Christian Thompson's work he engages with the process of auto ethnography. Merging a nuanced dream world and his autobiography, he draws out images that connect his own personal experience to wider social, political, cultural meanings and understandings.

Photos: Simon Patching