Currently
W A L L P O W E R
Contemporary Australian Photography

18 June - 12 November 2018
Australian Embassy - 4, rue Jean Rey, 75015 Paris
Free entrance Monday to Friday, 9am to 4.30pm
Press release to download
WALL POWER: Contemporary Australian Photography features the work of twenty-two leading Australian photographers, each exploring the myths and legends surrounding Australia's unique light, landscape and history. The exhibition includes multiple seminal works by Australia's best-known contemporary photographers including Tracey Moffatt, Bill Henson and Christian Thompson.
The exhibition covers a broad spectrum of practical and conceptual approaches to photography, all casting light on the Australian national identity, rich in complexities and conflicts. At the core of WALL POWER lies the photographic image and the immediacy and power of the medium.
After successfully showing in Cologne and Berlin in 2017, the exhibition was presented in London in partnership with Photo London, the United Kingdom's premiere photography event.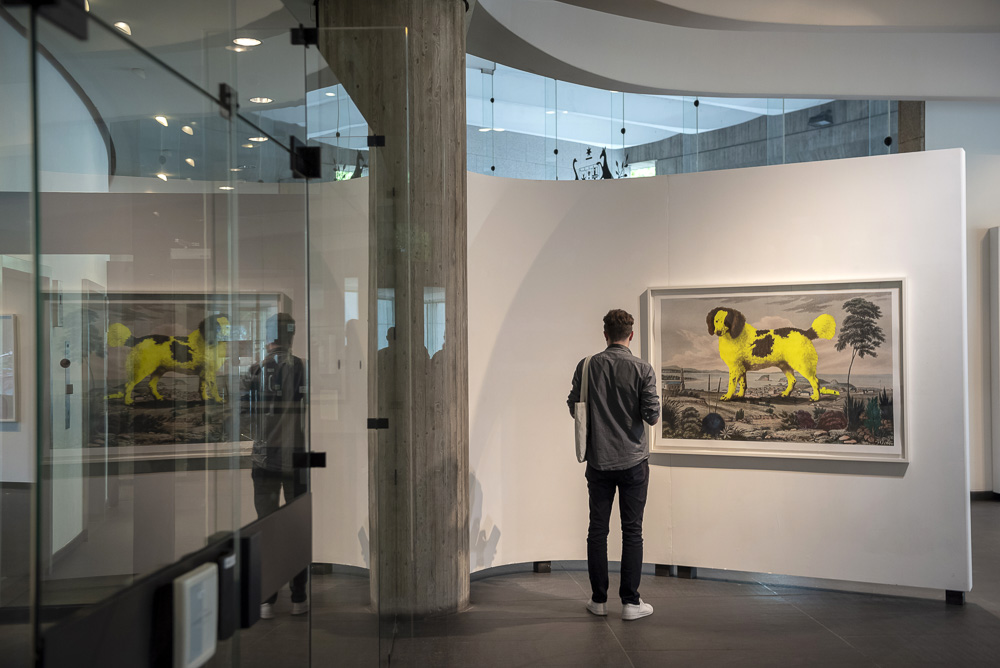 Artists : Bill Henson, Brook Andrew, Catherine Nelson, Christian Thompson, Deborah Paauwe, Destiny Deacon, Fabian Muir, Joan Ross, Joseph McGlennon, Luke Shadbolt, Marian Drew, Michael Riley, Narelle Autio, Nici Cumpston, Petrina Hicks, Polixeni Papapetrou, Rosemary Laing, Shaun Gladwell, Tamara Dean, Tony Albert, Tracey Moffatt, Trent Parke.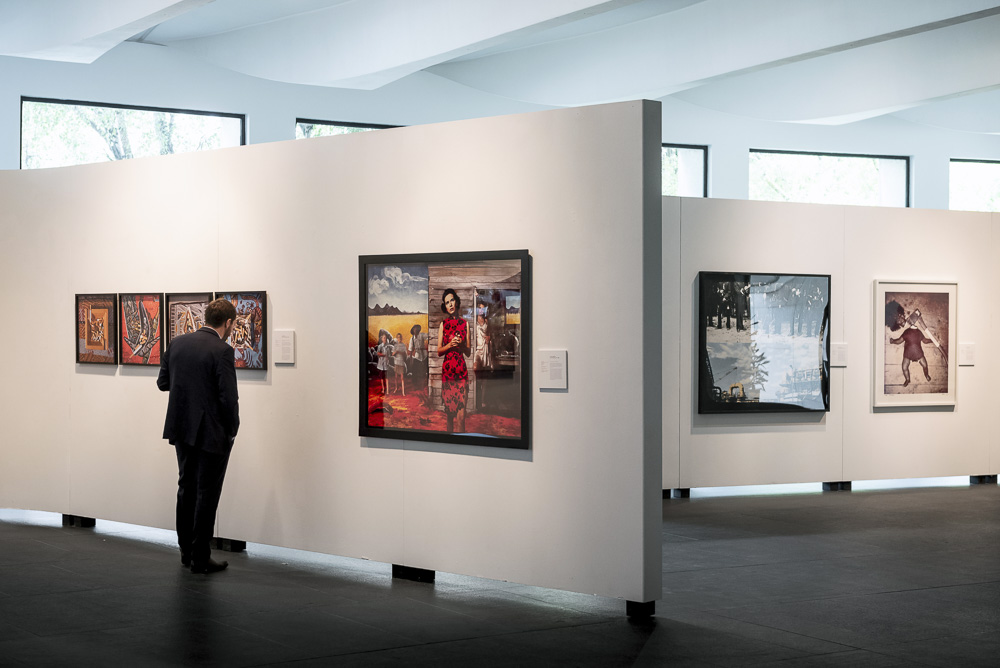 "The works in WALL POWER reflect the diversity of practice in the last two decades or so by Australian artists born between the 1950s and the 1980s. Stylistically, the images reflect the centrality of postmodern approaches in photomedia in the contemporary art scene in Australia since the late 1980s. Even when most provocative, they still seem 'Australian' to me in their offbeat subtlety and their wry puns and references." Gael Newton, formerly the Senior Curator of Australian and International Photography at the National Gallery of Australia.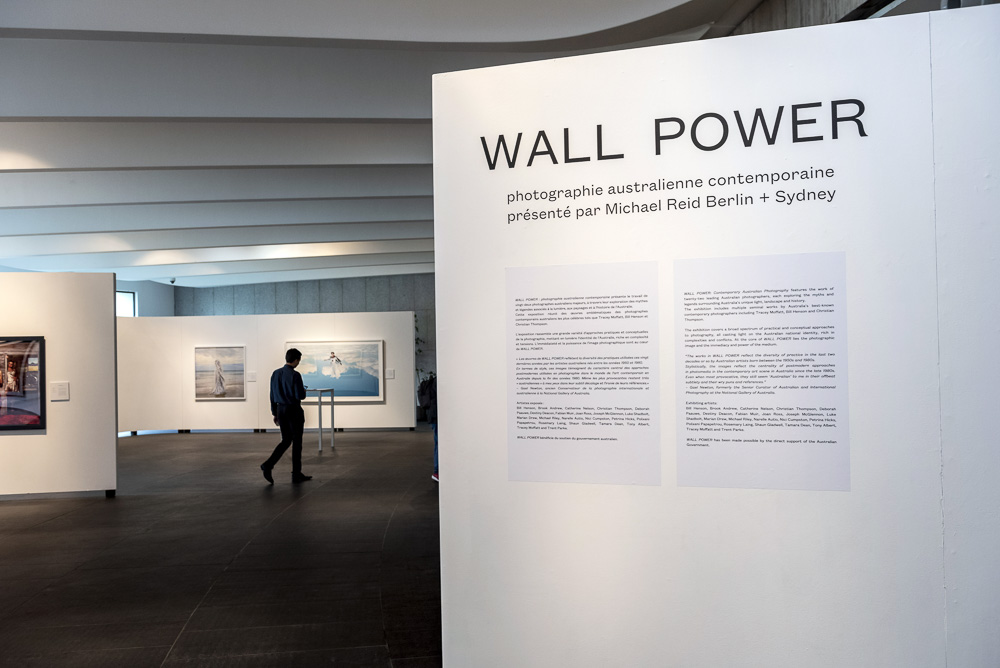 Photo credit: Andrew McLeish
Previously
William Robinson's exhibition 'Genesis'
At the Australian Embassy in Paris from the 29th of January till the 29th of March 2018
4 rue Jean Rey, Paris 15 - Free entry from Monday to Friday from 9:00 to 17:00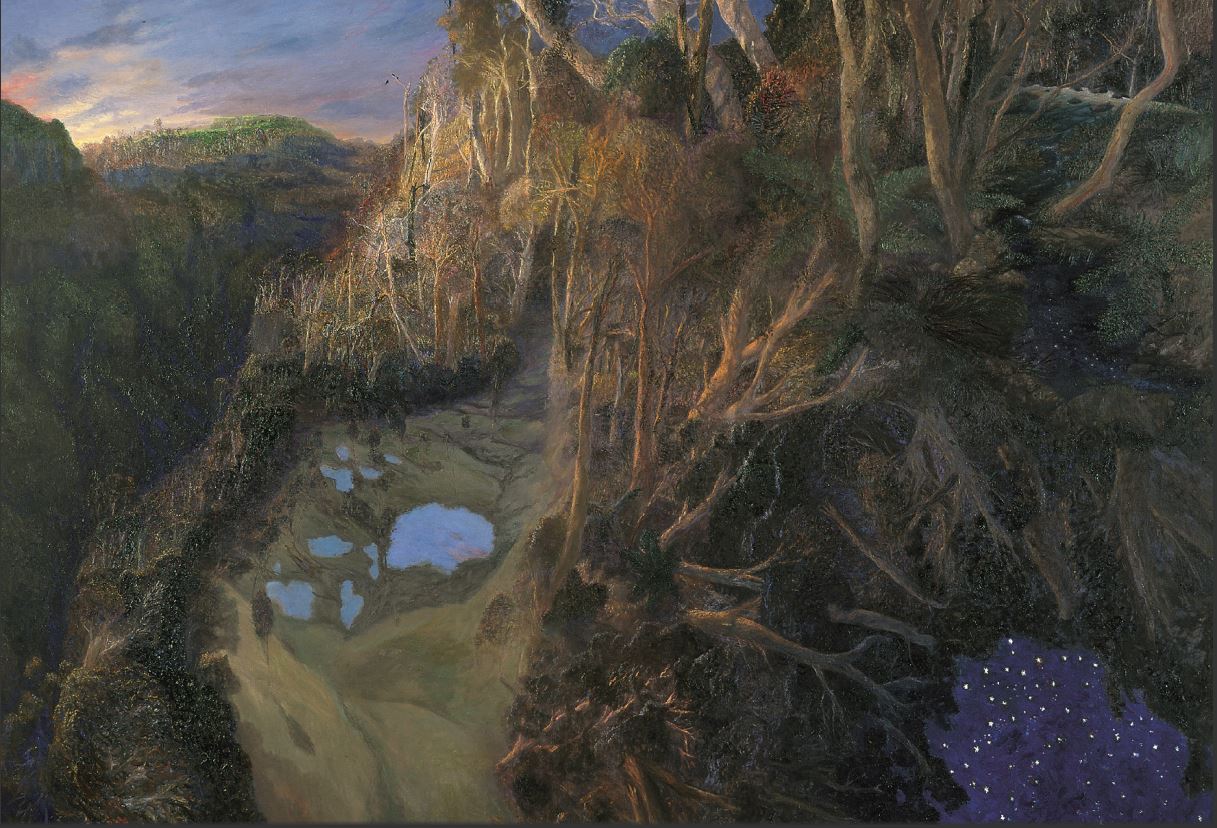 Robinson is recognised as one of Australia's most important contemporary landscape painters, celebrated in particular for his original and powerful approaches to depicting the Australian environment through a multidimensional viewpoint. For over five decades he has produced works of great originality and vision that have informed a new vernacular of the Australian landscape.
Press
Christian Thompson's exhibition "Hear the Rattles"
At the Australian Embassy in Paris until the 12th of January 2017
4 rue Jean Rey, Paris 15 - Free entry from Monday to Friday from 9:00 to 17:00

Dr CHRISTIAN THOMPSON is an Australian born, London based contemporary artist whose work explores notions of identity, cultural hybridity & history. In much of Christian Thompson's work he engages with the process of auto ethnography. Merging a nuanced dream world and his autobiography, he draws out images that connect his own personal experience to wider social, political, cultural meanings and understandings.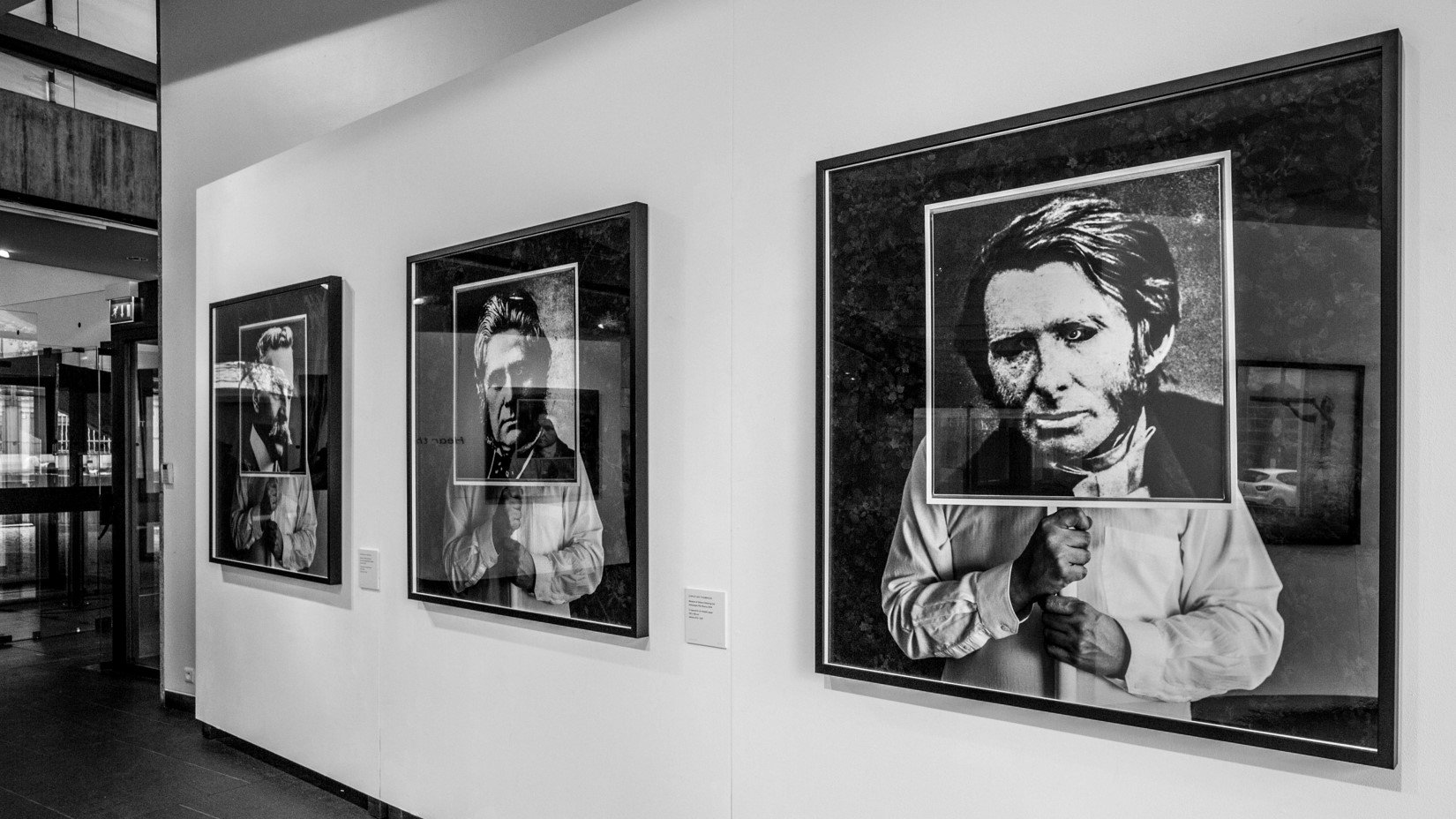 Formally trained as a sculptor, Thompson's multidisciplinary practice engages mediums such as photography, video, sculpture, performance & sound. His work focuses on the exploration of identity, sexuality, gender, race and memory. In his live performances and conceptual portraits, he inhabits a range of personas achieved through handcrafted costumes & carefully orchestrated poses & backdrops.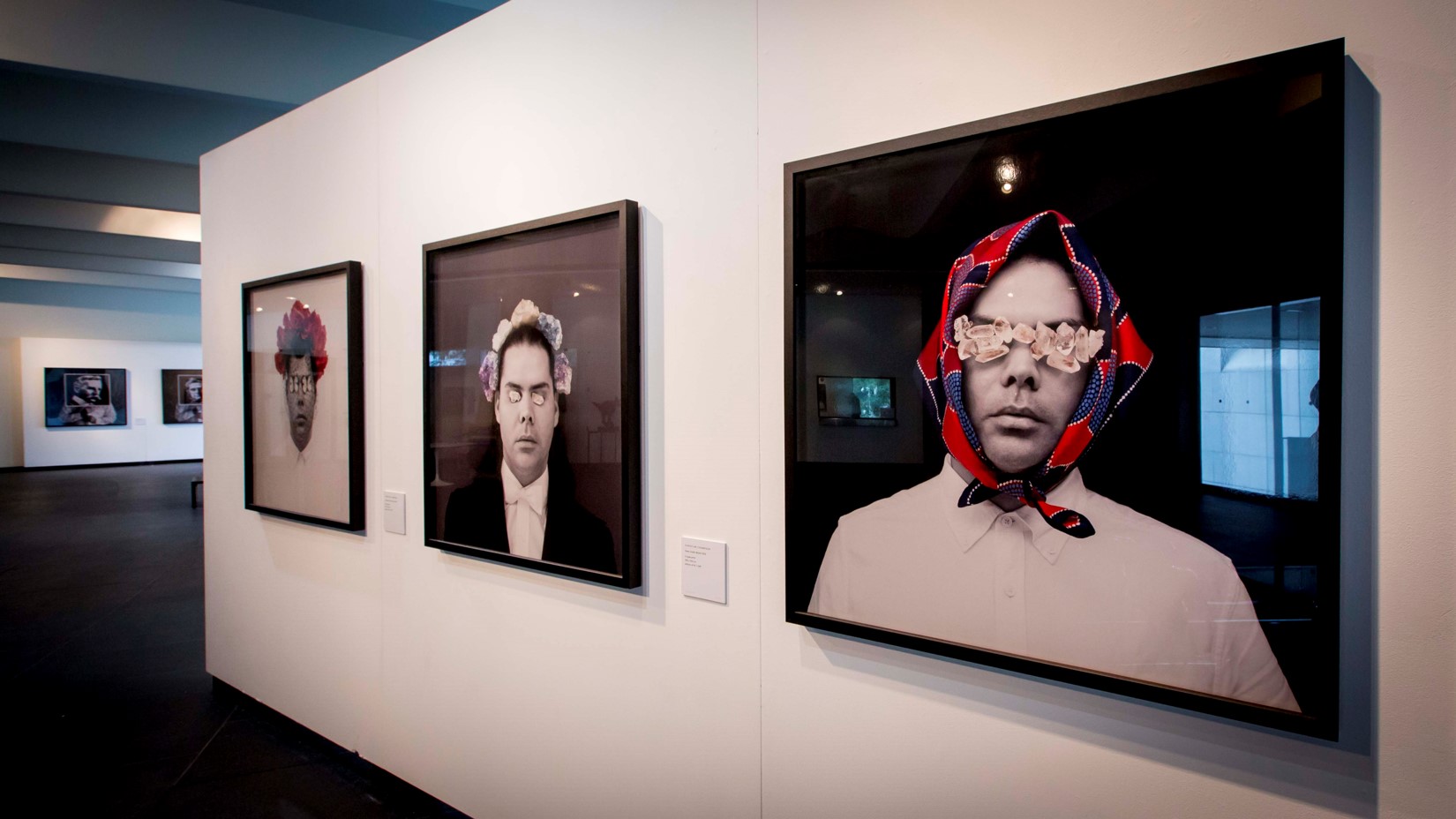 Thompson's images transcend the ethnographic gaze, what he coins a type of 'spiritual repatriation', that emerges via a third space somewhere between lived experience, historical archive and the contemporary present. His powerful works give insight into the practices of the past and simultaneously capture a dynamic modern constancy.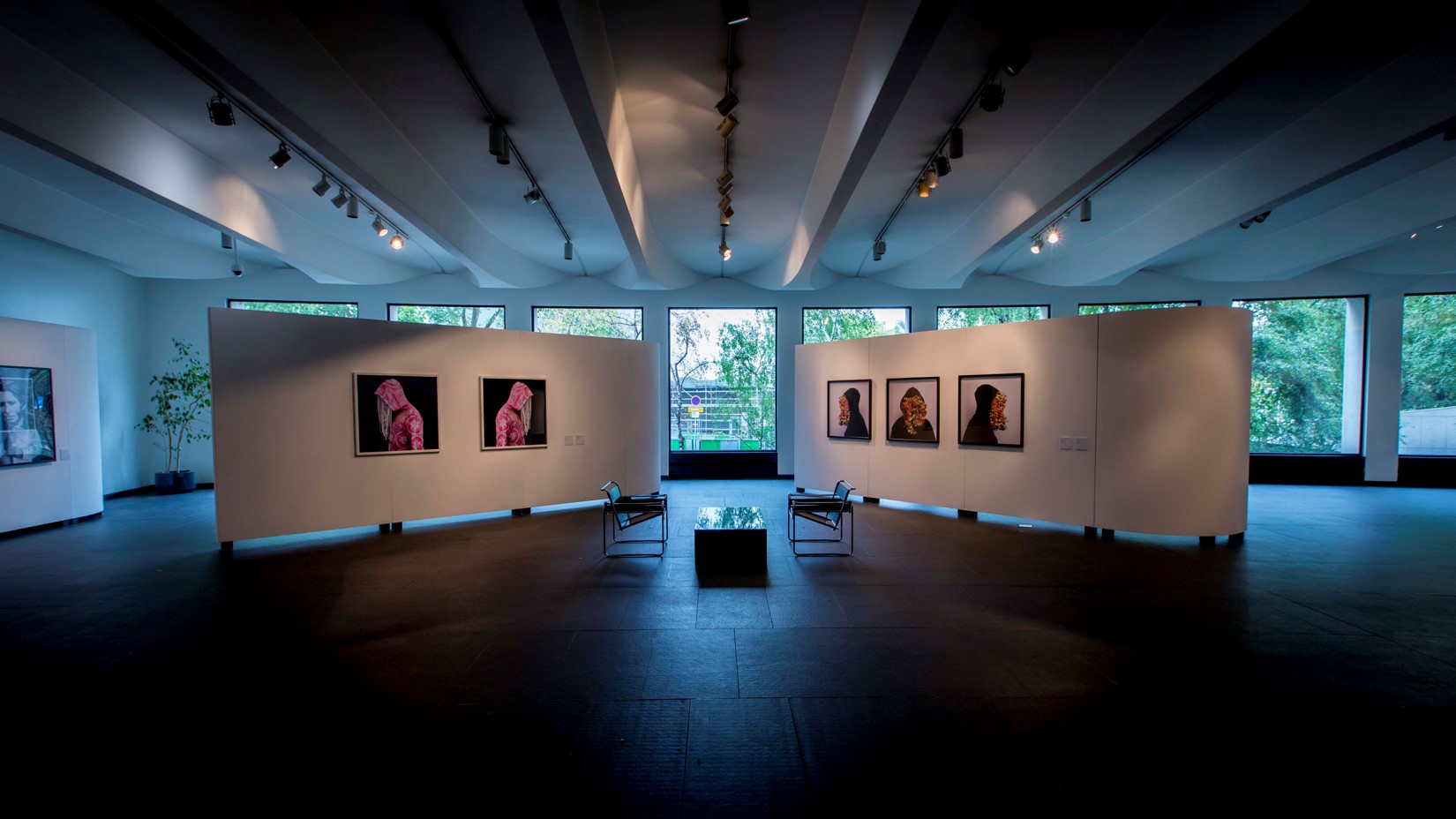 Photos: Simon Patching