Welcome to the website of the Australian Embassy in France
Follow us on Facebook to receive updates on Australia-related news and events in France.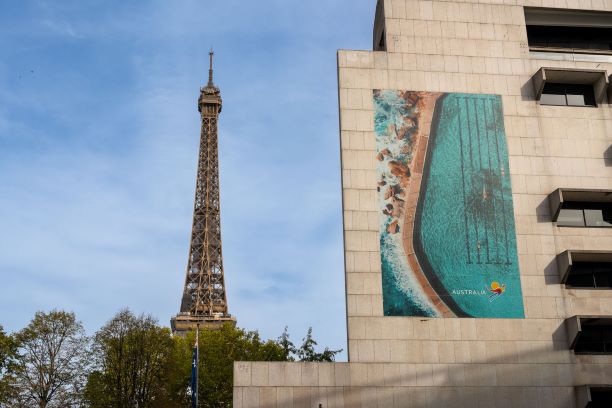 Coming to the Embassy
For those visiting the free, public exhibitions at the Embassy:
Please bring a valid form of ID for security purposes.
Practice good hygiene such has hand sanitisation. Consider wearing a mask and physical distancing.
If feeling unwell or exhibiting any symptoms of Covid-19, you may not be permitted to enter the building.
For those attending an appointment at the Embassy:
Arrive at the time of your appointment – you may not be permitted to enter the building before your scheduled time.
Only the person(s) renewing their passport or requesting a notarial service will be allowed to enter.
Avoid bringing children (except your child over the age of 16 years old applying for a passport ) or other family members or friends – they may not be permitted to enter the building.
Mask wearing is not mandatory, but consider wearing a mask during your visit at the Embassy. Hand sanitiser is available on-site.
Note that the Embassy may need to reschedule your appointment at short notice to accommodate other urgent requests or due to staff availability.
If feeling unwell or exhibiting any symptoms of Covid-19, you may not be permitted to enter the building and the Embassy will need to reschedule your appointment.
Travelling to Australia
For advice regarding:
Australia's travel and visa requirements, please visit the Home Affairs website
Australian entry and quarantine arrangements, please visit here
Due to the high volume of passport applications, new applicants should allow approximately 10 weeks to receive their passports.
Travelling to France
For advice on travel to France, please visit here
Current exhibitions
Maree Clarke - Ritual and Ceremony
10 October 2022 to 17 March 2023
Open from Monday to Friday from 9:00am to 5:00pm
The Department of Foreign Affairs and Trade respectfully advises Aboriginal and Torres Strait Islander people that this site includes images, works and names of deceased Indigenous people and may include images of artistic, cultural or intellectual property that may be of a sensitive nature. We have made efforts to ensure that restricted works are not reproduced. This website may contain terms that reflect the period in which the item was created and may be considered inappropriate today. These are a reflection of past practices only and do not reflect the attitudes of the Department of Foreign Affairs and Trade.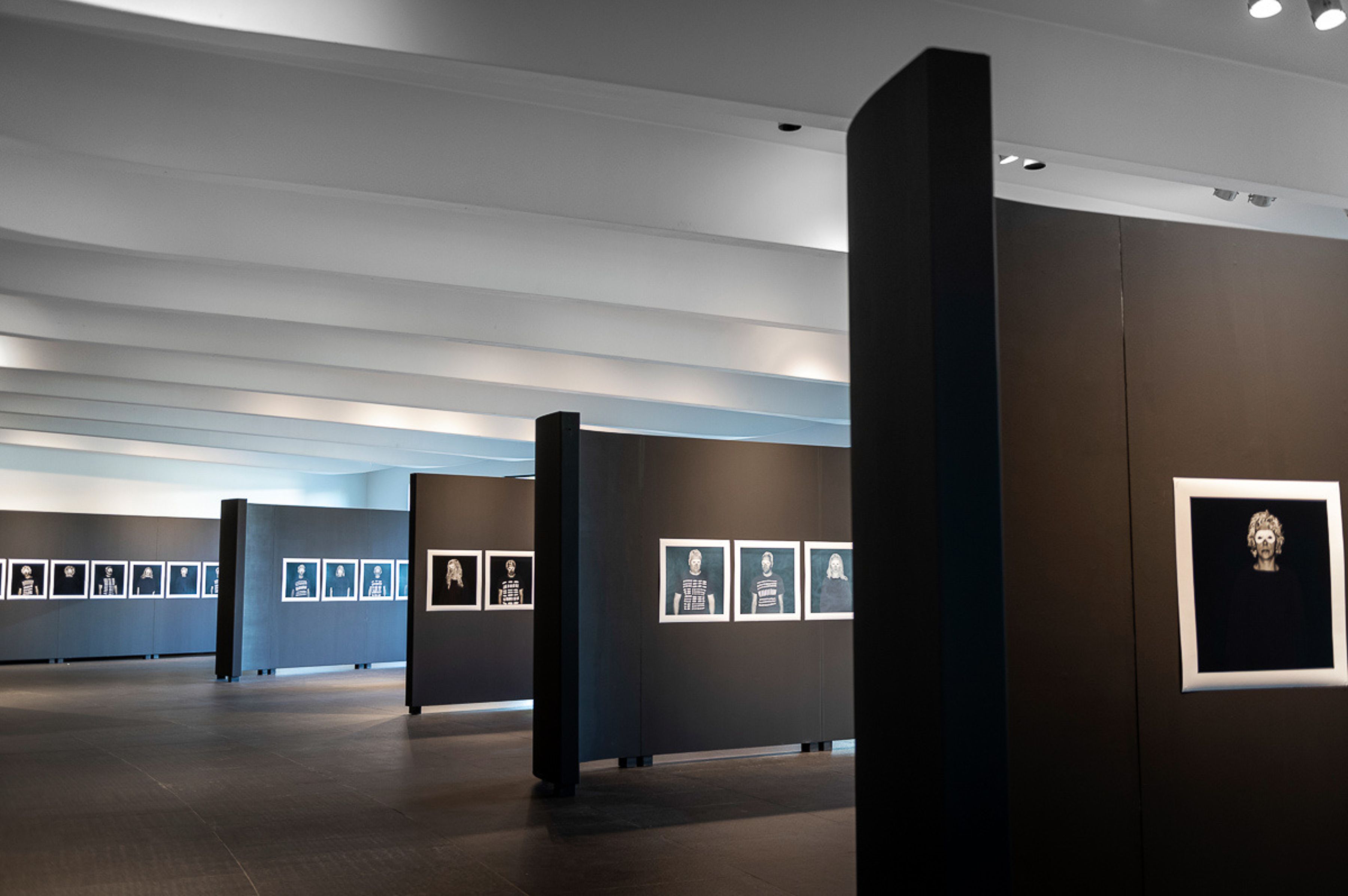 'The work represents the mourning practices of Aboriginal people along the Murray–Darling rivers. It talks about loss of land, language and cultural practices. All eighty-four people had the opportunity to share their stories of loss, sorrow and mourning.' – MAREE CLARKE
Maree Clarke has made Melbourne, Australia, her home for many years, contributing immensely to the local art community. She was born in Swan Hill in the north-west of Victoria and is connected to the traditional lands of the Mutti Mutti, Wamba Wamba, Yorta Yorta and Boonwurrung peoples.
Much of Clarke's work is made from and about memory, whether a personal memory, like that of sleeping as a child in a suitcase on the banks of the Murrumbidgee River or of growing up and visiting her nan's house, or cultural memory inscribed in the landscape, written on Country. Ancestral memories echo across time: they are found in Ancestral objects, and in new renditions of ancient crafts. These memories forge and reinforce the connections that are at the heart of Maree Clarke's work.
Throughout her career Maree Clarke has developed a deep and contemplative, multidisciplinary practice that continually reclaims and celebrates Aboriginal customary ritual, language and art. This seminal body of work, Ritual and Ceremony, 2012, comprises eighty-four portraits of named Aboriginal men and women from Victoria. Clarke uses this photographic series to speak frankly about the physical presence of Aboriginal people in the South East, naming individuals as an antidote to the absence of Aboriginal makers' names within historical collections.
Clarke challenges visitors to consider the legacy of erasure that has been perpetuated by collecting institutions. She uses white ochre painted on the faces and hair of thirty-eight women, and on the eyes and T-shirts of forty-six men, to represent widows' caps and ceremonial body paint, as well as scarification markings, to honour all that has been lost.
Alongside the eighty-four photographs that comprise Ritual and Ceremony is a selection of kopi (skull caps) taken from the portrait participants. Kopi were traditionally made from gypsum (a soft calcium chalk like substance) and ochre and would be worn by women on their heads for substantial lengths of time as an integral part of mourning rites, before being placed on the grave of the deceased. Clarke extends on ancient mourning ceremonies, using her art to simultaneously revive and reflect on the loss of contemporary Aboriginal ritual mourning practices throughout Victoria and the South East.