Welcome to the website of the Australian Embassy in France
Follow us on Facebook to receive updates on Australia-related news and events in France.
Australian Bushfires
Our sincere thanks to everyone who has contacted us offering messages of support, condolence and solidarity around the devastating bushfires in Australia. This includes our heartfelt gratitude to the French Government for the generous offer of assistance conveyed by President Macron to Prime Minister Morrison. For information about the current bushfire situation, donating to bushfire relief, fundraisers, and offers of assistance, please see below.
Questions about the safety of your visit to Australia
If you are concerned about travelling to Australia in the near future, please read the advice of the French Ministry for Foreign Affairs: https://www.diplomatie.gouv.fr/fr/conseils-aux-voyageurs/conseils-par-pays-destination/australie/
Concerns for friends and family in Australia
If you are concerned about the safety of a French citizen travelling in Australia, please contact the French Crisis Centre: https://www.diplomatie.gouv.fr/fr/le-ministere-et-son-reseau/le-centre-de-crise-et-de-soutien/
Australian Red Cross – 'Register.Find.Reunite': This service registers, finds and reunites family, friends and loved ones after an emergency - https://register.redcross.org.au
Details on the current bushfire situation
For information about the current bushfire situation, please visit the relevant state or territory emergency management website:
Bushfire relief donations
We have received a large number of enquires asking about organisations that are receiving donations. The Australian Embassy cannot accept donations. The following charities, among others, are accepting donations for bushfire relief:
Offers of assistance
The Australian Government continues to receive offers of assistance from the global community, domestic organisations, groups and individuals. These requests are being worked through in close consultation with the states and territories to determine the best options to support our emergency service personnel and fire-affected communities.
Current exhibition
JARRACHARRA, dry season winds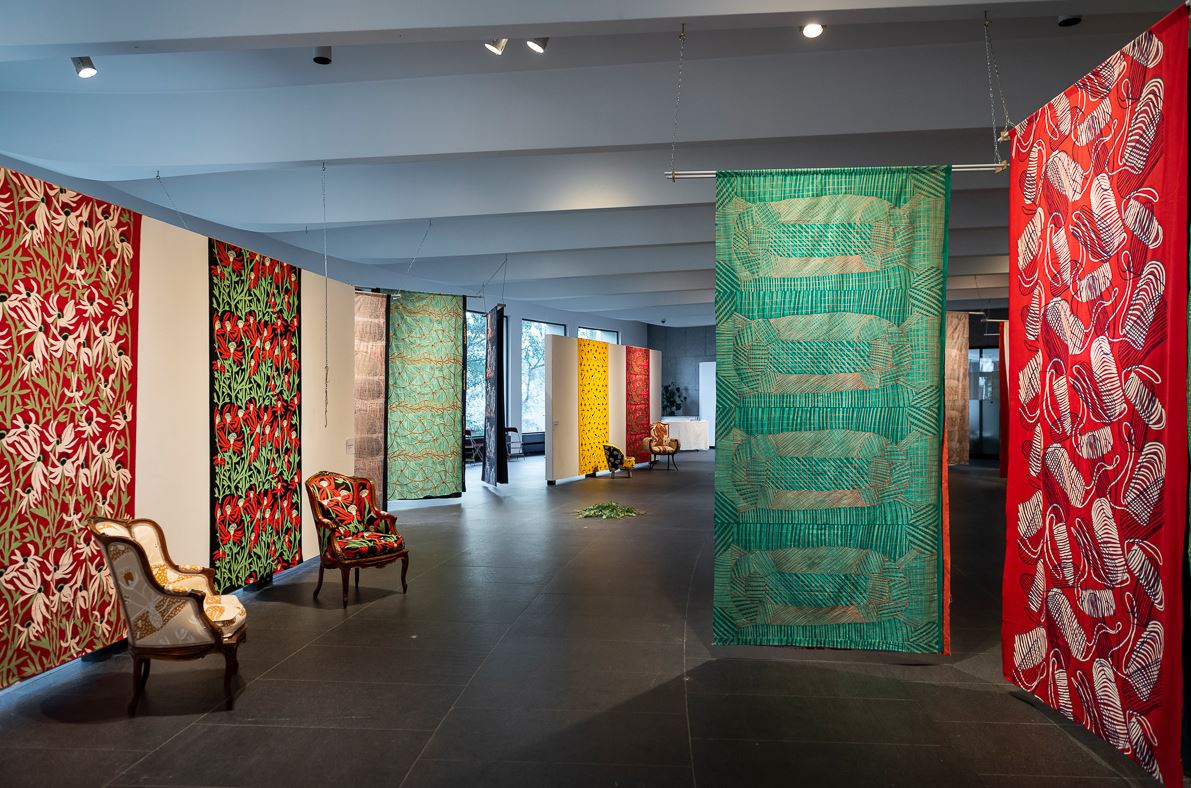 More information: our exhibitions.
This site has been created to provide a guide to help you find information about Australia. Whether you are interested in doing business with or investing in Australia, going on holiday, studying or just learning more about our country, we hope you find this site of use. This website is not intended to be exhaustive, rather it provides useful links to enable web visitors to obtain further information on areas of interest.